About us
Is it that time of the week again? Are the kids scrambling around the sofa begging for pizza night? Well give it to them in style with Warradale Pizza and Snack Bar!
Our menu feature wonderful pizzas like Margarita, Ham & Mushroom, American, Seafood, Hawaiian, Mexican, BBQ Chicken, Italian, Fiesta, Satay Chicken, and many more. We've got a meal deal that's great for families, and more snacks than you can shake a stick at.
We're easy to find on Diagonal Road in Warradale, so drop in with the family, friends, or even the gang from work. And if you don't want to pull yourself away from whatever you're doing on the computer, order online. It's fast, easy, and you don't have to waste any time with the phone. You'll get the food hot and fast.
Place an online order today and we'll give you exactly what you've been craving!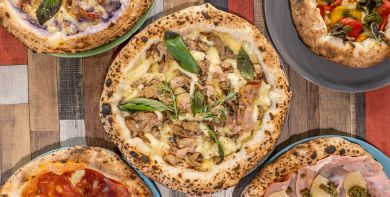 Reviews
Amanda
"Excellent pizza"
14/01/2020
Glen
"Best pizza in years!"
4/01/2020
Darby
"Restaurant quality food delivered to my door. Great way to finish the day."
18/12/2019
Cathy
"Pizza was awesome"
8/12/2019